DR. ARMAĞAN ULUBAŞ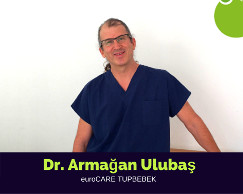 Reproductive Endocrinology and Infertility
---
Dr. Armagan Ulubaş was born in 1962 in Ankara. In 1986, with great pride he graduated from Kayseri Erciyes University Medical School. In 1997, after completing his Obstetrics and Gynecology residency at Izmir Ataturk Hospital, Tel-Aviv University in Israel, he received training in one of the leading IVF clinics in Europe.
KEVSER ÇÖKELEZ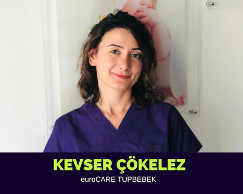 Embryologist / Laboratory Specialist
---
Born in 1988 in Zonguldak. KEVSER graduated from Erciyes University Faculty of Science and Letters Department of Biology. In 2011, after working in an embryology and andrology laboratory for 5 years in a private center in Istanbul, KEVSER worked as a laboratory responsible in Cyprus. In 2014, the publication ım Frequency of embryo multinucleation impact was published. KEVSER participated in events such as International Experned Congress, Congress of Embryology Congress, Cryopreservation Course-Cryotech.

GÜLŞAH BİTGÜL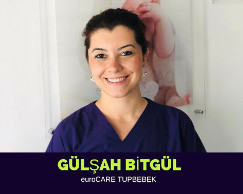 Embryologist
---
Born in 1985 in Izmir, GÜLŞAH received her Bachelor of Science degree in Biology from Ege University and a Master's Degree in Histology-Embryology Department from Dokuz Eylul University Institute of Health Sciences. GÜLŞAH managed the laboratory staff in Ankara and started working in an embryology and andrology laboratory in a special IVF center in Izmir in 2013. In 2017, she was in charge of embryology laboratory in a private hospital in Kosovo. GÜLŞAH is a member of TSRM Reproductive Health and Clinical Embryology Association.
BERNA KARABACAK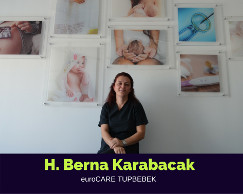 IVF Coordinator
---
After graduating from the School of Nursing at 19 Mayıs University, she worked in various governmental institutions for about 15 years. In the past 10 years, she has been the coordinator of respected IVF centers in Istanbul/Turkey. Her ultimate goal is the successful completion of your treatment at euroCare IVF Center.
RECEP ÖZ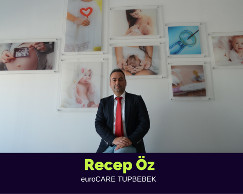 Clinical Director/Manager
---
At the most prominent fertility clinic in Cyprus, expert IVF specialists are available to provide you with the highest-quality fertility care for the journey ahead. Clinical Director, Recep, holds more than 10 years experience in fertility and assisted reproduction. He wholeheartedly understands that fertility treatment is an intensive process that requires sensitivity and an understanding of the physical and emotional aspects of every patient's journey.
AYŞE HIZLIER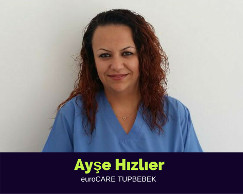 IVF Nurse
---
As euroCARE's IVF nurse Coordinator, Ayse makes sure that each patient receives all the information and treatment they need to have a smooth and pleasant experience in Cyprus.
NAZLI TURK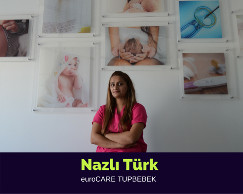 IVF Nurse / Patient Coordinator
---
Nazli will guide you every step of the IVF treatment process. With extensive IVF experience, she will help to make your journey to parenthood as perfect as can be.
LYNDSAY CAMERON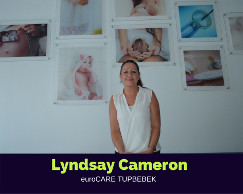 International Patient Coordinator
---
International Patient Coordinator, Lyndsay Cameron, was born in 1978 in Glasgow, Scotland. She resides in Lapta, Kyrenia – North Cyprus after relocating from Scotland in February 2012. Since living here she has gained extensive training and experience and is now pleased to be part of the euroCARE IVF team. Lyndsay assists all patients traveling from the UK.
SHERRY SELENGUL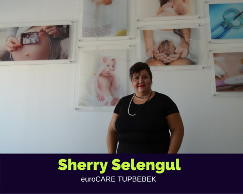 International Patient Coordinator
---
Sherry Selengul was born in London in 1970 and has been living in North Cyprus Kyrenia for 13 years. She is committed to helping patients have a successful journey to parenthood at euroCARE IVF.
YASMIN PADE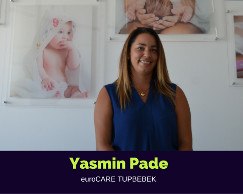 German Patient Coordinator
---
Yasmin, our German Patient Coordinator, completed her degree in Tourism Management — specializing in Health Tourism. She is responsible for guiding our German speaking patients through the IVF procedure.
HANA SHASHAA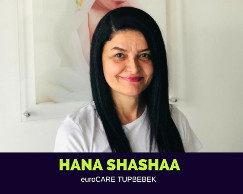 Arabic Patient Coordinator
---
Hana is responsible for our Arabic speaking patients and works closely with each patient to determine the best course of action for IVF in Cyprus. Hana takes great pride in providing friendly, caring and efficient coordinator services at our fertility clinic.
LAURA BOMAN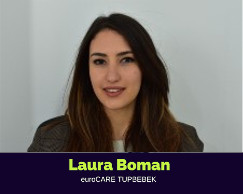 French Patient Coordinator
---
Here at euroCARE IVF, we have formed an exceptional team to make the process easier on our IVF Cyprus patients. In our continuing effort to provide the highest quality of personalized care at our fertility clinic, Laura is responsible for our French speaking patients.
MARIA WILSON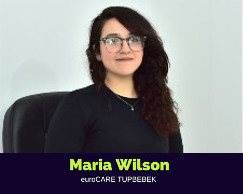 French Patient Coordinator
---
Maria is responsible for our French speaking patients and works closely with each patient to transform their IVF Cyprus treatment into a comfortable holiday and successful IVF journey. She is available to help our patients from start to finish.
GÜZİN BAKKAL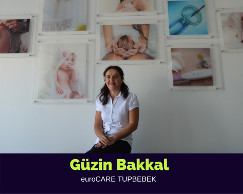 Public Relations
---
Güzin was born in the city of Magosa in Cyprus in 1980. It is exciting to be a part of such a wonderful program. When you step into euroCARE IVF, her goal is to provide you the best service. She wishes you a peaceful stay in Cyprus.
FATOŞ MAVILI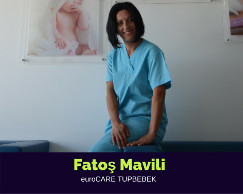 Office Staff
---
Fatoş is aware of the importance on hygiene and does her best to make you feel comfortable and at home. She provides basic office support to the company.
GÜLŞEN CANPOLAT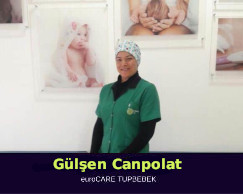 Office Staff
---
GÜLŞEN helps attend to the daily office routine and cleaning of the clinic.
Zafer Emir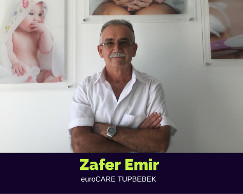 Driver
---
Our transport driver, Zafer, will be available to help you get to and from your IVF appointments.

Evren Erdilek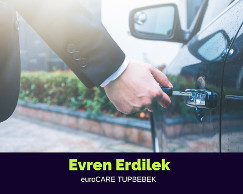 Driver
---
As part of the euroCARE family, Evren has transferred patients from the airport to the hotel to the clinic. The euroCARE Family is on your side with a professional team to make your journey through traffic peaceful, stress-free and enjoyable!
Contact Us
Once you click the button you will receive your quote in your email within a few minutes and we will never spam you.
Relaxing Environment
Situated in the scenic Mediterranean town of Nicosia. Relax. Unwind.
Expert Fertility Specialists
Our team is driven by intended parents who are chasing a dream and motivated by fertility technology and innovation.